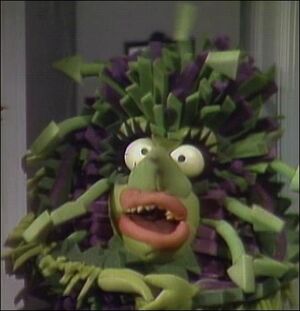 Envy
is a
deadly sin
based on the Muppet show in the pilot episode "Sex and Violence". She peaks into the room and bares near Nigel. After she asked for number nine of the dressing room, Envy was forced to leave the room and daring to give orders like Nigel. She appears in Seven Deadly Sins Pageant right before the end of the episode but she was very upset and couldn't let Nigel be when asked to vote in the next week.
Ad blocker interference detected!
Wikia is a free-to-use site that makes money from advertising. We have a modified experience for viewers using ad blockers

Wikia is not accessible if you've made further modifications. Remove the custom ad blocker rule(s) and the page will load as expected.